Timber joinery
Timber is still one of the most desirable product's to use in the manufacturing of joinery. With a huge range of timber species readily available, the different types of stains, lacquers and effects you can use to make your timber joinery original and unique.
Steves Joinery have qualified craftsmen trained in the manufacturing of traditional timber joinery. From doors, windows and stairs to your custom wardrobes, furniture, tables and more. We have a passion for creating your unique designs.
Timbers
The most popular timber species used today are: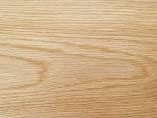 Popular choice for doors, windows , stairs and bespoke furniture
Can be used for doors, windows, stairs and bespoke furniture
Popular choice for external doors and windows
Our team can manufacture custom and architecturally designed stair cases, balustrades and hand rails. We produce solid timber designs as well as MDF for those of you who will lay carpet or floorings on your stairs.
Solid timbers can be used for a variety of different concepts.
Bedroom furniture, book shelves, TV units, and wardrobes are the most commonly requested items for solid timbers.
Most designs and concepts can be made from solid timbers if this is your preference.
Steves Joinery specialise in interior and exterior timber doors and windows.
Steves Joinery provide custom designed solid timber doors and windows (American white oak and cedar are a popular choice for your solid timber).
We also manufacture and quote your more traditional internal doors in MDF ( solid and hollow core) .
We can supply the hardware and we pre-hang these for your builders to typically install.